Saturday September 28th, 2024 50K 6:30 am - 25K 7:00 am - 12.5K 7:15 am
Loop Records: King of The Loop - Slade Gardner, Waynesboro, MS 57:20 (lap 1 - 25K - 2023) Queen of The Loop - Anna Claire Allison - Starkville, MS 1:09:49 (lap 1 - 25K - 2023)
2023 Top Times:
50K
Zach Vogt - 4:24:44, Lindsey Norris - 5:13:55
25K
Jason Wheat 1:57:33, Anna Claire Allison - 2:15:03
12.5K
Jason Nail 1:11:56, Laura Nail 01:16:34
About The Race
The Ivy Trek Ultra was conceived by Time 2 Run Race Timing who also holds the Great Scorpion Trail Run in Meridian, MS annually in January. The Ivy Trek Ultra promises to be equally challenging and breath-taking while delivering the ability to camp on site. Clarkco State Park is one of the hidden wonders of Mississippi. Headed up by Tony Fleming (Mississippi Park Manager of the Year), and an incredible group of volunteers, Friends of Clarkco State Park. The park boasts cabins, pads for campers and primitive camping. Bath facilities that are welcoming and of course views you won't find anywhere else. The trails are wide and easy to navigate but none the less challenging as the terrain is deceptively hilly. The start/split/finish area very near where you'll likely park and huge areas of grass will be good for popup tents and picnic blankets. This is a new race, but promises to soon be one of East Mississippi's premiere trail race destinations in the coming years. While park gate fees are covered in your entry, overnight camping, cabins and pad fees are not. Please call ahead to reserve your cabin, pad or primitive site as soon as possible as the spots will fill up quickly by not only racers, but normal campers to the park. 601-776-6651.

Refunds and Deferrals are not offered for this event providing the event is held on the original date.

Military deferrals are available with orders only.
Packet Pickup
We will be holding Packet Pickup September 29th from 3pm to 7pm at Pavilion # 2 (start/finish line) at Clarkco State Park. If you can't make it to packet pickup to get your race bag, no worries. We'll have it for you on race morning near the start line. Just arrive early please.
Aid Stations
Because the loop is 7.78 miles, we will have one Aid Station in the loop. The Start/Finish area also serves as an Aid Station. Many participants will use their cars for pit area or a tent or have a support team. All participants are required to bring a water container (bottle, hydration pack or belt) and we will provide coolers to refill your containers. Littering may result in being DQ'd if caught. Please don't do it.
Timing
RFID Chip Timing provided by Time 2 Run Race Timing. We'll have your time and each split time. After you are finished, stop by the Results Kiosk for a printout of your time.
Photos
We will have someone taking photos, but we also encourage participants and their fans to share any phots with the race so we can share them on our facebook page.
Our Cause

Clarkco State Park is who we are raising money for. Proceeds for the race will be donated to the Friends of Clarkco State Park who use the resources they raise to support ongoing improvements in the park. The Friends of Clarkco State Park hold an annual 5K in the park each June to help further their efforts; and your donations and support through the Ivy Trek Ultra are passed on to the Friends of Clarkco State Park after the race. Thank you for your support.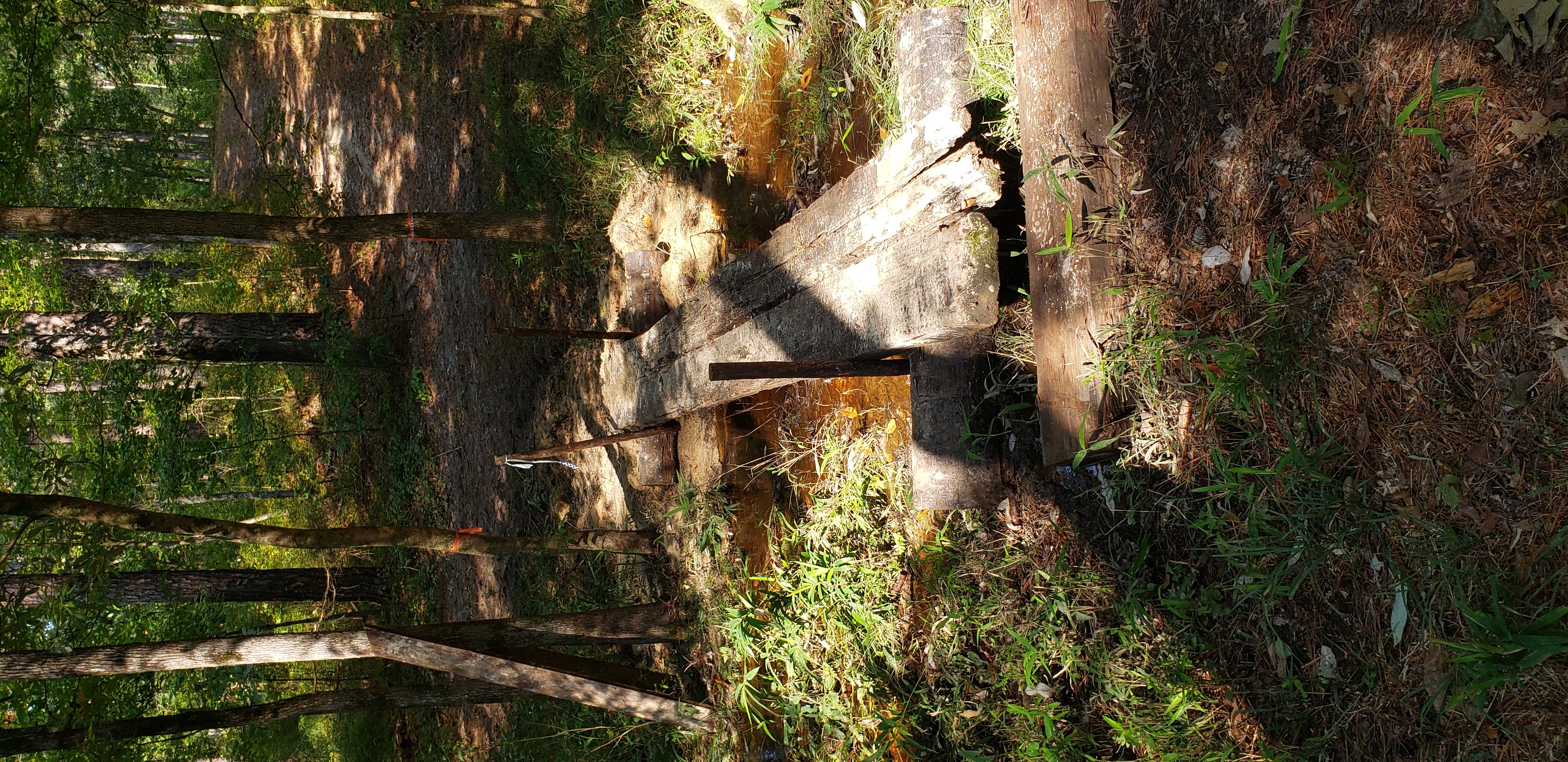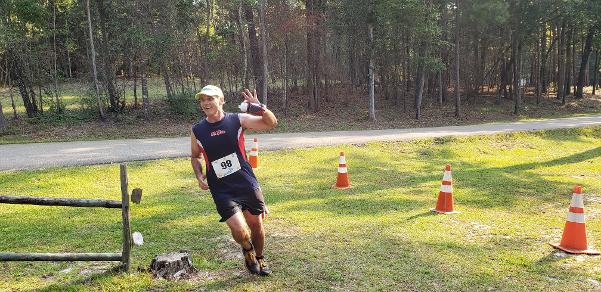 The Course
The course is a generous mix of mostly double track trails with some single track. Several bridges and the legendary Gold Fish Pond are just some of the highlights. The views of Ivy Lake that will peak in and out of the landscape along the way and will be a nice reprieve from the tougher parts of the course. Tony Fleming keeps the trails in tiptop shape.

The course is based on a 7.78 mile loop that runners will run multiple times (50K 4 times -- 25K 2 times --12.5K 1 loop) Each runner must complete the entire course as it is designed and stay on the route to qualify for awards. Short cutting across trails is not allowed and will result in DQ if discovered or reported and found to be true. Please don't do it.

Course Time Limit
All participants must be completed by 10 hours. If you have not started your final loop by 2 pm, we will ask you to end your race when you arrive. And you will be listed as a 25K finisher in the results.
Awards
Each distance will feature opportunities to win. Please note that if you start as a 50K runner and drop down during the race, you will still get a medal, but not be eligible for awards. Same goes for the 25K, if you run one lap and stop, you get a medal for 12.5K but will not be in the hunt for an award.

50K
Top 3 Males, Top 3 Females
Masters Male and Female (40 years and up)
Grand Masters Male and Female (50 years and up)
Sr Master Male and Female (60 years and up)

25K
Top 3 Males, Top 3 Females
Masters Male and Female (40 years and up)
Grand Masters Male and Female (50 years and up)
Sr Master Male and Female (60 years and up)

12.5K
Top 3 Males, Top 3 Females
Masters Male and Female (40 years and up)
Grand Masters Male and Female (50 years and up)
Sr Master Male and Female (60 years and up)
Food and Drink
All participants will have access to water and sports drink in the coolers as well as trail mix and all sorts of goodies for the in race munchies.

After the race, we'll have food and drinks so you can kick back and bask in the glory of your accomplishment.
Patch
First 100 to register are guaranteed to get this year's special patch.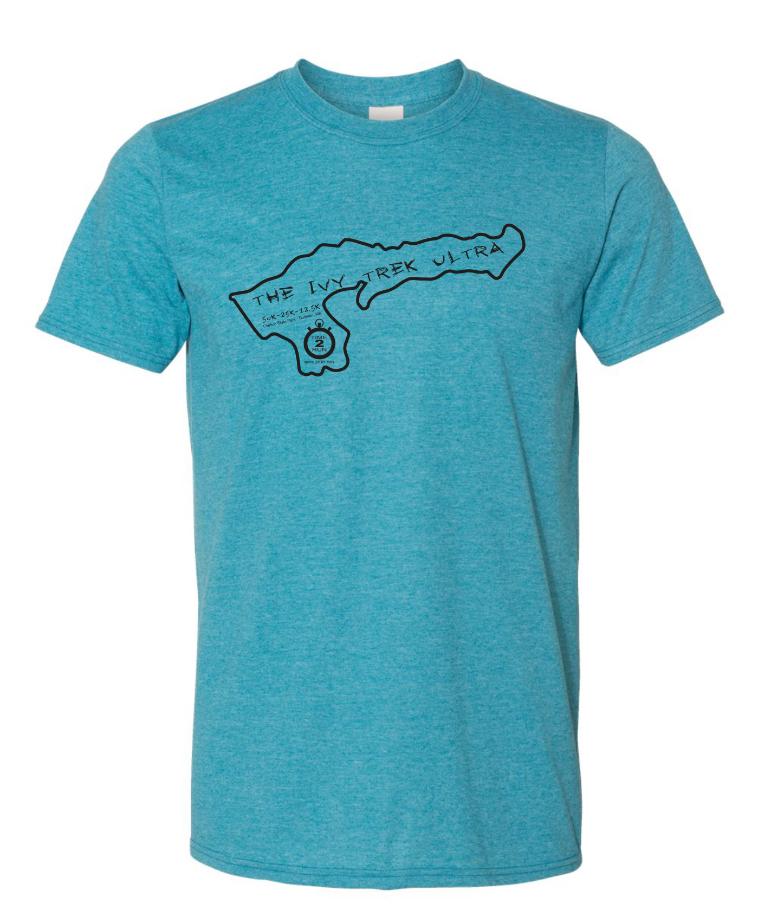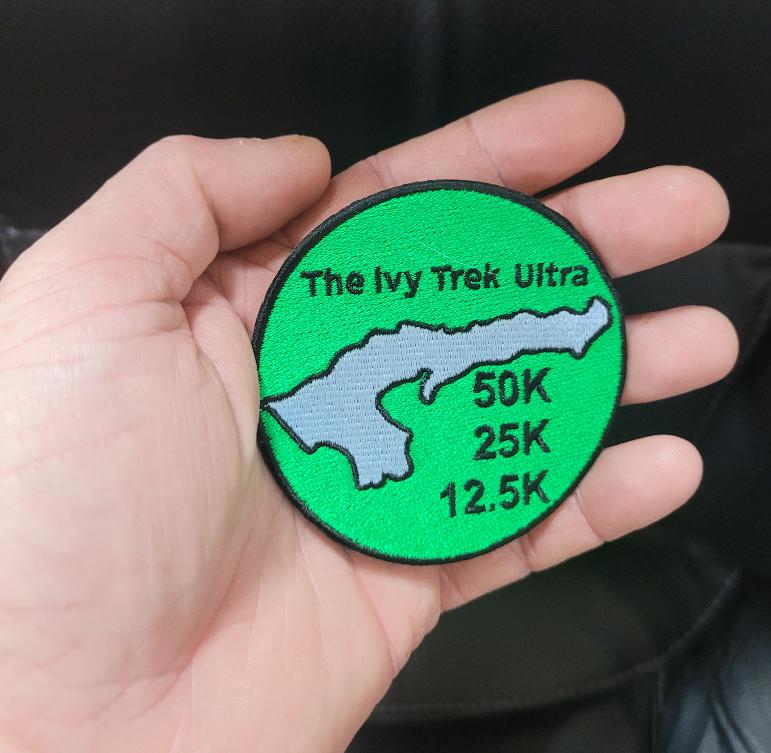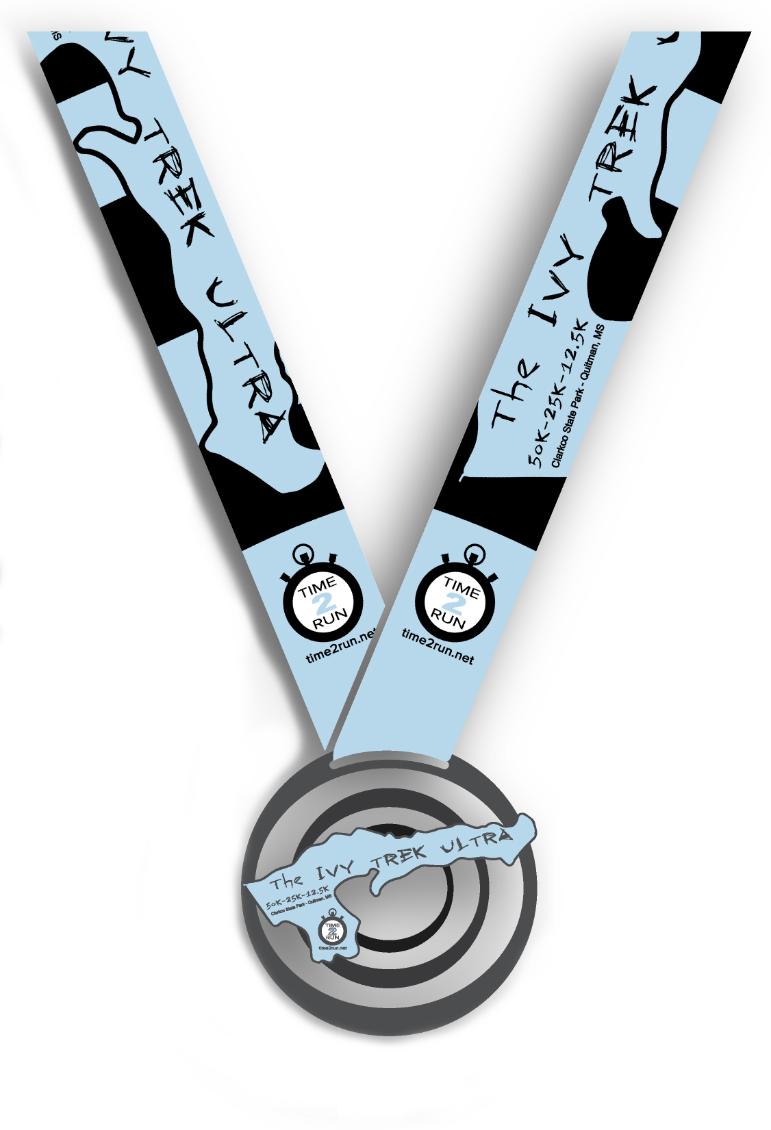 X2 RFID Chip Timing by Time 2 Run Race Timing