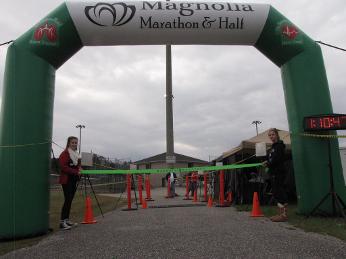 Featured Event:
Race Week is finally here. The big day is this Saturday at 7am. For some, the

Magnolia Marathon and Half

will be the culmination of their journey in self discovery. For many others is will be the next step in a much longer road to reach their goal of running a marathon is all 50 states. The race first began as a project of the Meridian Lions Club's junior club the LEOs. The race was originally branded LEO RUN TO REMEMBER. The first 3 years were met with incredible

enthusiasm from the community and by year 3 had drawn international participation from 4 countries other that the USA.
Now in year 4 the idea to re-brand the race with a Mississippi identity has been met with wide acceptance. New to the race this year, a new finish blimp branded with the new race name and two sponsors who purchased the inflatable arch. Personalized race bibs. Providing you registered by October 23rd, your name will be on you race number. A finish line ribbon for the over all male and females of each event to break, and Magnolia Wood medals branded with our new logo.
Every effort to ensure a quality, fun and safe race for all has been taken and as we head into marathon week, we are as excited about the changes as anyone. Once again, we'll feature a results kiosk this year and new this year, a winners podium.
The foundation has been laid to help grow the Magnolia Marathon into a regional race that all of Mississippi can support and be proud of. We hope you will join us in the race this year, but if not, please make your way onto the route and give our participants and warm Mississippi welcome
Please pre-register online or at packet pickup on Friday November 20th Noon to 7pm at Fairfield Inn & Suites in Meridian on Hwy 11/80. There will be no race day registration offered this year.
Once again, we encourage you to help us help the Alzheimer's Association and Lion's Club charities.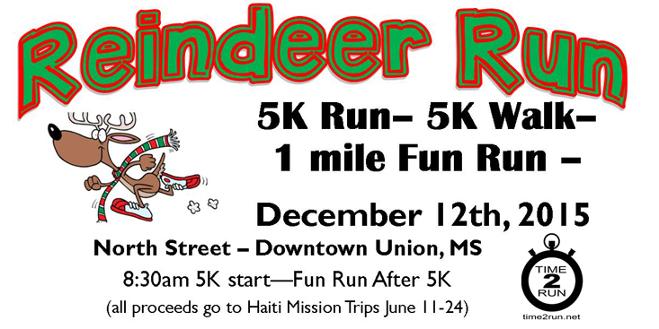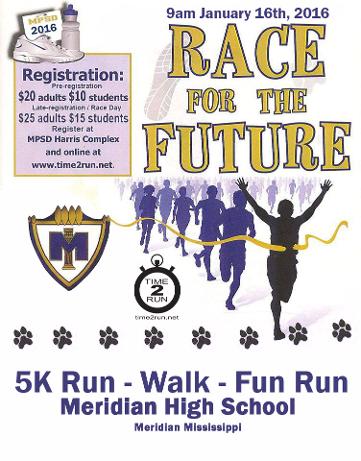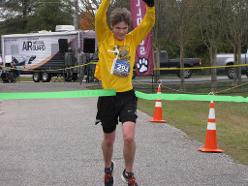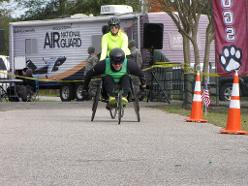 2015 Races
November 21st - Magnolia Marathon & Half Marathon - Meridian, MS Results

December 5th - The Jingle Bell Run 5K - 8:30 am Dumont Plaza - Meridian, MS Cancelled

December 12th - Reindeer Run 5K - Union, MS Entry Form Register Online

2016 Races

January 2nd - Blue Nickle 5K - MGM Park - Biloxi, MS Register Online

January 16th - MPSD Race For The Future 5K Run, 2 Mile Walk & Fun Run - Meridian Entry Form Register Online

February 13th - QPid 5K - Ellisville, MS

February 20th - Race For The Laces 5K - Gluckstadt, MS

February 27th - Heartthrob 5K - Quitman, MS

March 12th - CBC Running On Faith 5K - Florence, MS

April 2nd - Rise and SHine Half Marathon - Hattiesburg, MS

Call today to schedule your event
Phone: 601-938-9873
Email: gsr5k@yahoo.com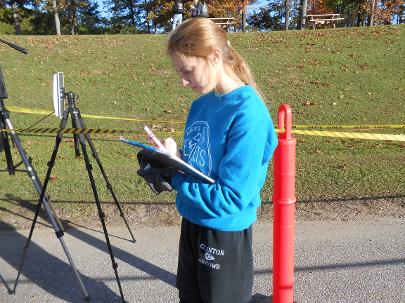 Haley writes down finishers numbers during the 2015 Run For Hope in Meridian, MS