May 18th, 2024 in Bonita Lakes Park (Boat Landing) - Meridian, MS
Bike Information:
All participants will bike a 14.8 Mile course from Bonita Lakes down Highway 19 to Hwy 496. Then continue till Jeff David School Road. At that point cyclist will tun onto Jeff Davis School Road and immediately (go around a triangle) and return to Hwy 496 and back to Bonita Lakes Park the same way the left.in reverse. All participants must have safety approved bikes and helmets and no drafting is allowed. All offenders will be awarded a time penalty if observed breaking the rules. No E-Bikes Allowed.
Schedule of Events:
Friday May 17th Early Packet Pickup 4pm - 7pm at Bonita Lakes Park
Saturday May 18th Race Day Packet Pickup 5:00am - 5:55am. Race begins at 6am
Start Sequence:
All participants will start the at the same time.
Information:
All participants will start at 6am. The course will remain open for 12 hours. At 6pm, the course will close. This event features a 4.6 mile loop with rolling and increasingly challenging hills over the course of multiple laps. There will be one aid station, at the Start/Finish location of each loop. Runners must provide their own hydration bottle/container. Water and Tailwind will be provided by the organizers at the Start/Finish area to refill bottle/containers. All gel packs, wrappers and trash should be carried back to the Start/Finish area to be disposed in appropriate trash containers. Food will be provided during the day as well as snacks and refreshments.
Awards:

Open Division:

Longest Distance Male
Longest Distance Female
Fastest Loop Male
Fastest Loop Female

Milestone Awards:

Participants completing 4 laps (18.4 Miles)
Participants completing 6 laps (27.6 Miles)
5K Run 2 Information:
All participants will leave transition to begin a second run 5K (3.1 miles) through Bonita Lakes Park. This will be the exact same route for the first 5k Run. Finish will be just beyond the bike transition and will complete the event.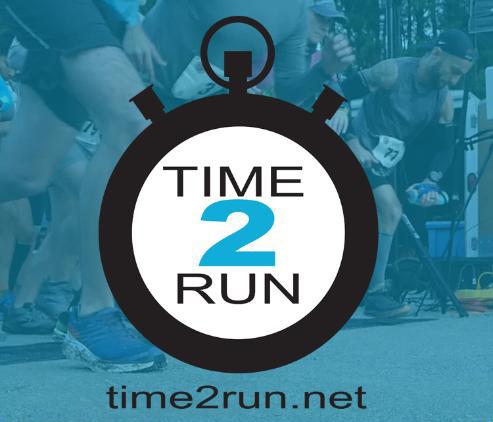 Copyright Time 2 Run Race Timing 2023