Schedule of Events:
Early Packet Pickup:
Friday April 14th 4pm - 7pm at Bonita Lakes Park
Race Day Packet Pickup 5:30am - 6:45am
Masters Male
Masters Female
Awards:

Elite Division:
Athletes must have qualifying result from previous event to be seeded. Seeded participants will enter the water based on time ranking from provided results. All results used to qualify for Elite Division must be submitted at time of entry to be considered for Elite Division.
Open Division:
Top 3 Overall Males
Top 3 Overall Females
Masters
Masters Male
Masters Female
Grand Masters Male
Grand Masters Female
Sr Masters Male
Sr Masters Female
Top 3 Athena 39 & Under
Top 3 Athena 40 & Over
Top 3 Clydesdale 39 & Under

Top 3 Clydesdale 40 & Over


Top 3 Males & Top 3 Females in following age groups:
0-14, 15-19, 20-24, 25-29, 30-34, 35-39, 40-44, 45-49, 50-54, 55-59, 60-64, 65-69, 70-74, 75 & Over
Top Relay Team
Start Sequence:
All Elite (Seeded) participants will enter the water according to time ranking in 5 second increments, once the Elite Division has completely entered the water, Open Division participants will enter the water in 5 second increments according to when they registered.
Swim Information:
All participants will swim a 1/3 Mile course in Bonita Lakes. All participants must wear a swim cap of high visibility. Anyone refusing to wear a swim cap will not be allowed to start the race. Medical exceptions will be considered by Race Director.
Bike Information:
All participants will bike a 17 Mile course from Bonita Lakes down Highway 19 to Bolen Long Creek Road. Then to continue to Causeyville Road to designated turn-a-round point and return to Bonita Lakes over the same route in reverse. All participants must have safety approved bikes and helmets and no drafting is allowed. All offenders will be awarded a time penalty if observed breaking the rules.
Run Information:
All participants will run a 5K (3.1 miles) through Bonita Lakes Park. Finish will be just beyond the bike transition.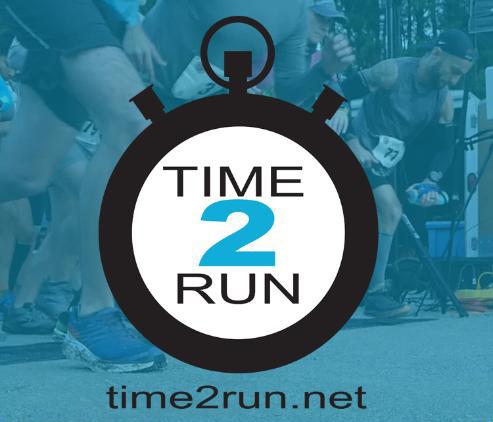 Copyright Time 2 Run Race Timing